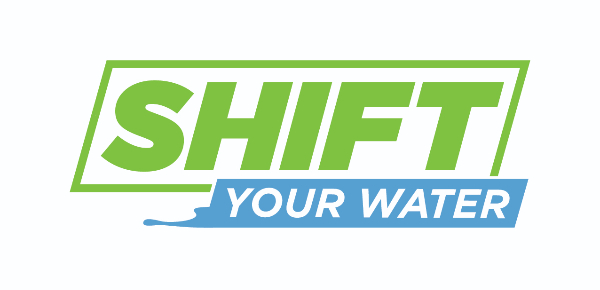 Shift Your Water Challenge#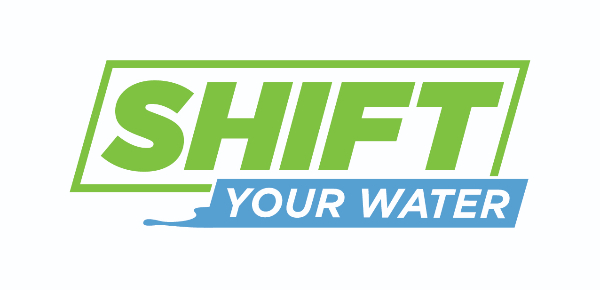 The Shift Your Water Challenge is all about simple, easy ways to improve water efficiency inside and outside your home.
Shift Your Water Actions:
Turn off outdoor irrigation by October 1 - Wrapped up October 2021
Get a free assessment, including water-efficient product installation...you might be eligible for a new toilet (sign up) - Program runs until May 2022
Shift Your Shower Challenge - Launches April 14
Shift Your Shower#

Did you know: the average shower in Fort Collins is 7 minutes. If everyone in Fort Collins shortened their shower to 5 minutes we would save 1,000,000 gallons per day!

That means if everyone shortened their shower to 5 minutes for a whole year we would save 365 million gallons of water. That's the same as 4,500 households not using any water for an entire year!

And all it would take is getting out of the shower a little bit earlier. If a five-minute shower seems tough, our ask is that you shorten your shower by at least 2 minutes. Sign the Shift Your Shower pledge! If you do, you could earn points and prizes for shortening your shower through the Earth Day Challenge.

The first action in the Shift Your Water Challenge is to turn off your outdoor irrigation by October 1. Did you know that last year Fort Collins Utilities customers were required by law to turn off their water by October 1 due to water restrictions? The results were spectacular; 91% of all customers participated and saved 105 million gallons of water in October, all without causing any harm to their lawn. That's equivalent to the annual water use of 1,250 homes!

Don't forget to winterize your system sometime after you turn it off, to avoid damage from freezing irrigation lines and breaks.

We know the water-saving opportunities are huge and that's why we've decided to add an incentive to participate. Eligible Fort Collins Utilities residential water customers who complete the pledge will be entered to win $50 off their next water utility bill. You could be one of the 100 winners!

If you are a renter or live in an apartment, you may not have control of your outdoor irrigation. This is okay! If this is the case, keep an eye out for our winter campaign focused on shorter showers. We'll be sharing more about that campaign with everyone who signs up for the challenge.

*Excludes limited amounts of drip irrigation and hand watering trees and vegetable gardens, which may still require some water into October, in order to maintain plant health.
What
is

the

Shift Program?#

80% of Fort Collins' community members support climate action and want simple, easy actions they can take to do their part. Shift is dedicated to mobilizing our community to reach our climate action goals of a 20% reduction in carbon emissions below 2005 levels in 2020; 80% reduction by 2030; and to be carbon neutral by 2050 in addition to adapting to our changing climate. Saving water is a key strategy to strengthening our resilience as our climate changes over the next few decades. The City of Fort Collins adopted the Our Climate Future Plan in March 2021 to better reach these goals.
752 community members have joined the Shift Your Water Challenge so far!