Transfort Bus Service
Transfort Tweets!
Follow @TakeTransfort for bus route updates and weather emergencies.
Rider Alerts, Closures and Detours
Transfort is committed to providing safe, reliable and efficient service. When construction, special events, maintenance or weather interfere with our schedule, we want you to know about it. Here is where you will find information on detours, stop closures, and other issues that may affect your route. You can also follow us on Twitter for bus route updates, detours, weather delays and emergencies or you can call 970-221-6620.
MAX is on the Way!
Transfort is building a Bus Rapid Transit (BRT) line, MAX, that will operate along the Mason Corridor. Service will begin in the summer of 2014. Visit fcgov.com/max to learn more.
Feedback - 2014 Proposed Route Changes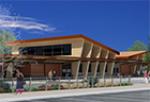 Looking Forward: New South Transit Center
Construction is underway on a new transit center, located just south of Harmony Road along College Avenue. The planned transit center will be the southern hub for many routes. This new facility will offer significant improvements in amenities for riders. The new transit center will provide shelter, an information desk, Park-n-Ride, ample bicycle parking, and connection to the Mason Corridor and Mason Trail.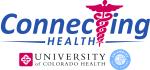 "Connecting Health" Connects Riders to Appointments
University of Colorado Health and Columbine Health Systems offer a complimentary van service providing rides for those who have medical appointments in Fort Collins, Loveland, and Greeley. "Connecting Health" runs Monday through Friday and serves Poudre Valley Hospital, Harmony Campus, Medical Center of the Rockies, and the Greeley Medical Clinic. This is not a service of Transfort; drivers are employees of the Columbine Health Systems transportation department. Download a schedule or call 970-495-8560.
Green & Gold Late-Night Riders Can Get $5 Overnight Parking
Another reason to ride the late bus! Parking Services and Transfort offer Green & Gold passengers who park in the downtown parking structures overnight a fixed fee of $5. Get your voucher from the Green & Gold bus operator. Bus Operators will only provide these if requested. Vouchers are valid in the Old Town and Civic Center Parking Garages.
Our Mission
We provide exceptional, customer-focused service that meets our community's present and future transit needs.