Recycling
Physical Address: 215 N Mason St, Fort Collins, CO 80524
Mailing Address: PO Box 580, Ft. Collins, CO 80522-0580
Phone: (970) 221-6600
Fax: (970) 224-6177
Email:
Normal Business Hours: 8AM-5PM M-F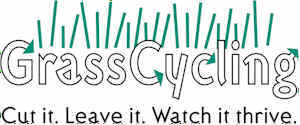 Grasscycling is the natural practice of leaving clippings on the lawn when mowing. Would you like to reduce your lawn maintenance chores? Lawn maintenance can be a lot of work. Going to the trouble of bagging your grass clippings takes extra time and energy. The larger the lawn, the more clippings and the more work. Then, after collection, all of those clippings usually are hauled to the landfill. So grasscycling can save time, money and other resources like landfill space. The clippings are 80-85 percent water and quickly decompose, returning nutrients to the soil. Proper turf management, in conjunction with the practice of grasscycling, can reduce water and fertilizer requirements, mowing time, and disposal costs.
To find out the importance of grasscycling and how easy it is to do, select a topic below:
Other Resources
Colorado State University Cooperative Extension Office web site which includes information on basic lawn care and choosing a lawn grass in Colorado.

Informational Materials
Our grasscycling brochure, Reduce Lawn Maintenance! Put Your Grass Clippings To Work!, is available by calling the City Natural Resources Department at (970) 221-6600.