Multi-Family Recycling Program
Recycling & Composting Rebates for Multi-Family Complexes Now Available!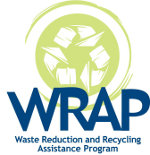 The City of Fort Collins is committed to helping increase the amount of recycling and composting taking place in local multi-family complexes. As part of a suite of new programs, the City municipality now offers financial incentives to local multi-family complexes that start a recycling or composting program. (Referral incentives (PDF 81KB) are also available for those who refer a multi-family complex to start either service.)
As part of this new service, on-site assessments and education are also available at no charge. Multi-family complexes can obtain suggestions for how to start a program and assistance in getting the program up and going.
For a detailed review of WRAP, take a look at the WRAP Brochure (PDF). Here are complete details on recycling and composting rebates for multi-family complexes:
For questions, additional information, or to schedule an on-site assessment, please contact Caroline Mitchell, environmental planner, at (970) 221-6288, or via email at .
---
In Fort Collins, recycling pick up service is available to multi-family housing customers (apartment complexes, duplexes, condominiums, mobile home parks) by private trash haulers for a monthly fee. Recyclable materials collected include: newspaper including the inserts, magazines, catalogs and junk mail ("newspaper plus" mix); aluminum and steel (tin-coated) cans, aluminum foil, pie pans and food trays, glass bottles and jars, and plastic bottles type #1 and #2. Type #1 includes soda and liquor bottles; Type #2 includes milk, water, some juice jugs, and most household bottles.
Any apartment, condominium, or townhouse complex may be eligible for recycling pick up service, but there must be space available for the container(s) and access for trucks. Setting up a recycling program in multi-family housing complexes is well worth the effort because of the high concentration of residents and potentially large amounts of recyclable materials. If you are an owner, manager, or resident and would like to establish a recycling program for your buildings or complex, here are some suggestions.
Step 1: Get Support
To organize a building or complex it is essential to have the support of the owner or home owners association, and the building management. Building managers may need to contact the owner for permission to set up storage facilities on the property. Or if you have a home owners' association, contact the president for approval.

To get the owner's support, you can point out that recycling means less trash is generated by the building. If the building management is paying a private hauler for trash pickup, immediate savings might be realized by having fewer pickups. In addition, if a garbage chute or compactor is being used, recycling means less wear and tear on equipment and less chance for jamming with newspaper. The environmental benefits of recycling can be stressed to both the owners and maintenance staff. Recycling means less garbage has to be buried in the landfill and fewer natural resources must be used. And manufacturing from recycled materials causes less pollution and uses less energy than manufacturing from raw materials.

The cooperation of the building maintenance staff is also essential. The staff should be assured that recycling does not mean much extra work if they are already taking care of the building's trash.
Step 2: What to Collect
The recycling program should be tailored to meet the requirements of the housing complex (space, etc.). If possible, the City encourages the collection of "newspaper plus" mix which includes newspaper, magazines, catalogs and junk mail, as well as glass bottles and jars, aluminum and steel cans, and plastic #1 and #2 bottles.
Step 3: Pickup of Materials
Once you know what materials you want to be collected and stored, contact private trash haulers who also pickup recycled materials, generally for a price (the City does not provide recycling services). Private hauler recycling programs may differ in the types and sizes of central recycling containers they provide. Very large complexes may need 30-yard roll-off containers, or may receive dumpster-like bins. Others may utilize 30-60 gallon polycarts. Call your private trash hauler and set up a meeting to have them explain the details of their program, answer questions, and look over your complex.

The County's recycling processing center has made sorting of recyclable materials easy -- only two storage containers are needed. The aluminum cans, steel cans, glass and plastic bottles can be commingled together in one recycling container, while newspapers, magazines, catalogs and junk mail are placed in another.

Bins aren't usually provided to be used by the tenant to carry their recyclables from their individual unit to the central outdoor storage location. Some condominiums may be treated as single-family homes with residents receiving bins or bags to set at their curb on the regular trash collection days. Check with the private trash hauler.
Step 4: Storage Location and Materials Handling
Recyclables can be stored inside the building or outside in sheds or containers. Before selecting a storage site, consult your hauler for their requirements. In buildings with minimal outdoor area, the basement is a good location because it can support the heavy weights. The garbage compactor room, utility or storage room are often used. A ramp or freight elevator to the ground floor is necessary.
To store materials inside the building, plan a process for handling the recyclable materials. Will the residents be required to bring their materials to a central collection location, or will the maintenance staff pick the materials up at specified sites? If the maintenance staff does the work, can residents still drop their recyclables off at the central location or will the area be "off bounds" to everyone but staff? All containers should be clearly marked specifying the type of material and any preparation requirements.
An outside collection site can be easily seen, and so it is important to keep it neat. Consider landscaping with bushes or fences to provide a visual buffer. If the storage area will be accessible to residents, take precautions to keep the recycled materials separate from the trash so as not to contaminate the recyclables.
Step 5: Getting Started
Once the system for collection is in place, it's time to inform the residents and seek their participation. They will need to know what materials to collect, how to prepare them and where to deposit them. The best way to reach residents is through direct contact. Start with a poster that announces the recycling program. Then specific instructions can be given to each residents in a personal letter, delivered door-to-door or enclosed in a rent or maintenance bill. Leaving a stack of letters in the lobby is not as good an alternative, because you can't be sure everyone will get one. Doorknob hangers can be used as reminders once the program has started.
For more information, contact the City of Fort Collins Natural Resources Department at 970.221.6600.
Additional Resources: