Adult Opportunities / Senior Center / 50+
Adult Recreation provides opportunities for life enrichment through activity and knowledge and is offered at several locations including the Fort Collins Senior Center, Club Tico, Pottery Studio and Northside Aztlan Center.

Program focus includes:
Aquatics
Arts
Crafts and pottery
Dance
Drama
Leisure learning
Gardening
Fitness and wellness
Outdoor activities
Social programs and events
Travel
Additionally a number of services and community resources are made available on site at the Senior Center.
News/Events
To register for the programs below, visit our online database and search for the class to register. You can also call 970-221-6655 to register over the phone.
Hysterical Cafe Comedy Show
Date: Friday, Feb. 24 (4:30-6 p.m.)
Age: 18 years & up
Tickets: $15; $12.75 member

Comedy Brewers, Fort Collins' premiere improv group, are family friendly with their hilarious games and interactive fun. Light refreshments and cash bar available. Show begins at 6 p.m.
Afternoon at the Movies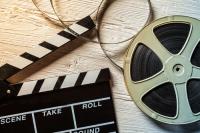 Senior Center members are invited to join us for a free showing of classic and modern movies in the Senior Center Twinberry Auditorium. Showings are every Friday at 1 p.m. Visit the Senior Center for a listing of upcoming showings.
Cards
Drop in Duplicate Bridge
Ongoing every Friday (11:30 a.m.-4 p.m.)
Cost: $3.50/$2.80 for Senior Center members
Drop in Party Bridge & Pinochle
Cost: Free for members
Ongoing every Tuesday (12:30-4 p.m.)
Ongoing every Thursday (5-8 p.m.)
Prairie Sage Dances
Come enjoy Prairie Sage Dances each Monday from 7-10p.m.
Cost: $4
Upcoming dances are:
November 21: Back Stage Trio
December 5: Jim Ehrlich
December 19: H & H (Christmas holiday dance)
January 2: H & H
January 16: Jim Ehrlich (1920s theme)
February 6: Big Twang Theory (Western dance)
February 20: Pepie (Swinging safari; wear animal print)