Adult Opportunities / Senior Center / 50+
Adult Recreation provides opportunities for life enrichment through activity and knowledge and is offered at several locations including the Fort Collins Senior Center, Club Tico, Pottery Studio and Northside Aztlan Center.

Program focus includes:
Aquatics
Arts
Crafts and pottery
Dance
Drama
Leisure learning
Gardening
Fitness and wellness
Outdoor activities
Social programs and events
Travel
Additionally a number of services and community resources are made available on site at the Senior Center.
News/Events
To register for the programs below, visit our online database and search for the class to register. You can also call 970-221-6655 to register over the phone.
June 8, 2016
Natalie Shrewsbury, Horticulture Program Developer for the Gardens at Spring
Creek, shares how you can utilize gardening as a therapeutic tool and how being in nature provides relief from stress and promotes a sense of peace. Discover the basis for this positive nature-human connection and explore a few activities that enhance this relationship. Cost: $22/$18.70 for members.
BINGO
Monday, June 13 (1-2 p.m.)
Compete in BINGO for prizes. BINGO is free for Senior Center members.
Celebrations
Thursday, June 23 (1:30-3:30 p.m.)
Celebrate April, May and June birthdays and anniversaries with cake, gifts and entertainment. Celebrations is open to Senior Center members only.
Afternoon at the Movies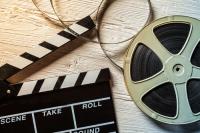 Senior Center members are invited to join us for a free showing of classic and modern movies in the Senior Center Twinberry Auditorium. Showings are every Friday at 1 p.m. Visit the Senior Center for a listing of upcoming showings.
Cards
Drop in Duplicate Bridge
Ongoing every Friday (11:30 a.m.-4 p.m.)
Cost: $3.50/$2.80 for Senior Center members
Drop in Party Bridge & Pinochle
Cost: Free for members
Ongoing every Tuesday (12:30-4 p.m.)
Ongoing every Thursday (5-8 p.m.)
Prairie Sage Dances
Come enjoy Prairie Sage Dances each Monday from 7-10p.m.
Cost: $4
Upcoming dances are:
June 6: Big Twang Theory (1950s Dance)
June 20: Ray Cox
July 18: Ray Cox (Hula Potluck)
August 15: Ray Cox (Denim and Lace Dance)