Adult Opportunities / Senior Center / 50+
Adult Recreation provides opportunities for life enrichment through activity and knowledge and is offered at several locations including the Fort Collins Senior Center, Club Tico, Pottery Studio and Northside Aztlan Center.

Program focus includes:
Aquatics
Arts
Crafts and pottery
Dance
Drama
Leisure learning
Gardening
Fitness and wellness
Outdoor activities
Social programs and events
Travel
Additionally a number of services and community resources are made available on site at the Senior Center.
News/Events
To register for the programs below, visit our online database and search for the class to register. You can also call 970-221-6655 to register over the phone.
Lunch & Learn: National Parks
Date: Wednesday, Jan. 25 (11:30 a.m.-1:30 p.m.
Location: Fort Collins Senior Center
Cost: $22; $18.70 member

Baby boomer, photographer, hiker and speaker Chris Wells takes us on a virtual trip to twelve national parks and a 14,000 ft. peak. Lunch will be served after the presentation.

Register online here.
Active Minds Virtual Learning, Brexit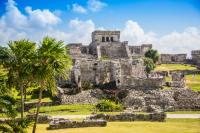 Date: Tuesday, Jan. 31 (1-3 p.m.)
Cost: $8; $6.80 Member
On June 23, British voters elected to exit the European Union, sending global stock markets sharply down and provoking global reactions running the gamut from horror to congratulations. Learn how the pivotal event is historic and what it means for the future. Note: Seating begins at 12:30 p.m.

Register online here.
Chair Yoga
Date:
Monday, Jan. 2-30 (8:30-9:30 a.m.)
Monday, Feb. 6-Mar. 6 (8:30-9:30 a.m.)
Cost: $16-$20
Location: Senior Center

Supported by a chair, relax the body and mind through healing and restortative movements. Improve musculoskeletal fitness and flexibility. Note: Class will not be held on 1/2.
Register online here.
Afternoon at the Movies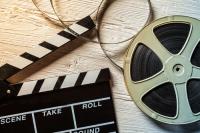 Senior Center members are invited to join us for a free showing of classic and modern movies in the Senior Center Twinberry Auditorium. Showings are every Friday at 1 p.m. Visit the Senior Center for a listing of upcoming showings.
Prairie Sage Dances
Kick up your heals with live music and dancing at a Prairie Sage Dance. Check back regularly for an updated schedule.
Time: 7-10 p.m.
Cost: $4; tickets are sold at the Senior Center in advance or at the door.
Upcoming dances are:

January 2: H & H
January 16: Jim Ehrlich (1920s theme)
February 6: Big Twang Theory (Western dance)
February 20: Pepie (Swinging safari; wear animal print)