Adult Opportunities / Senior Center / 50+
Adult Recreation provides opportunities for life enrichment through activity and knowledge and is offered at several locations including the Fort Collins Senior Center, Club Tico, Pottery Studio and Northside Aztlan Center.

Program focus includes:
Aquatics
Arts
Crafts and pottery
Dance
Drama
Leisure learning
Gardening
Fitness and wellness
Outdoor activities
Social programs and events
Travel
Additionally a number of services and community resources are made available on site at the Senior Center.
News/Events
To register for the programs below, visit our online database and search for the class to register. You can also call 970-221-6655 to register over the phone.
Active Minds Virtual Learning, Pearl Harbor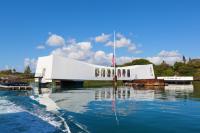 Date: Tuesday, September 26 l 1-2 p.m.
Location: Senior Center
Age: 18+ years
Cost: $9

Engage in a unique virtual learning experience about the attack on Pearl Harbor. Learn the story from both the Japanese and U.S. perspective. Register here.
Historical Cafe: Polynesian & Hawaiian Culture
Date: Wednesday, November 8 l 11:30 a.m.-1:30 p.m.
Location: Senior Center
Age: 50+ years
Cost: $23

Kalama Plynesian Dancers present the islands of Hawaii through dance, and explain the influence of Polynesian culture throughout the state. Register here.
Prairie Sage Dances
Kick up your heals with live music and dancing at a Prairie Sage Dance. Check back regularly for an updated schedule.
Time: 7-10 p.m.
Cost: $5; tickets are sold at the Senior Center in advance or at the door.
Upcoming dances are:


October 2: Jim Ehrilich
October 16: Big Twang Theory
November 6: Tom Yook
November 20: Harris and Harris (1940s)
Afternoon at the Movies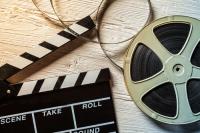 Senior Center members are invited to join us for a free showing of classic and modern movies in the Senior Center Twinberry Auditorium. Showings are every Friday at 1 p.m. Visit the Senior Center for a listing of upcoming showings.