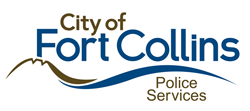 Explorer and Auxiliary Police Programs
Fort Collins Police Services encourages citizen participation through its Explorer and Auxiliary Police Programs. Volunteers provide a valuable link to the community we serve and are critical to the achievement of our agency's mission and goals.
Fort Collins Police Services offers an Explorer program for the purpose of acquainting young people with the field of law enforcement as a future career choice. Explorers receive training and often assist police personnel with traffic control and other non-enforcement functions.
Fort Collins Police Auxiliary officers are civilian volunteers who have an interest in law enforcement and assist the department by providing services to the community in those areas that do not require the attention of a sworn officer. Auxiliary officers are required to attend regular training sessions and often give presentations on crime prevention, assist with traffic control, provide security to crime scenes, conduct surveillance, and give tours of the police station.
Explorer and auxiliary requirements include:
must be at least 16 years of age (Explorer), auxiliary - 20 years;
must be a citizen of the United States and a resident of Larimer County
must possess a valid Colorado driver's license
must pass a background test
no felony arrests/convictions
must pass a mandatory drug screening test
Members of the community are encouraged to join the Department's Police Auxiliary Unit or Police Explorer Program. Agency training is provided. All uniforms and equipment are furnished by FCPS and the City of Fort Collins provides insurance. For further information on the Explorer and/or Auxiliary Police Program, please contact Lt. Jeremy Yonce at (970) 416-2189 or .
The Explorer and Auxiliary programs are not currently accepting applications. We anticipate opening an application process in late May or early June. Please check back soon!