City Planning's
Documents Available for Download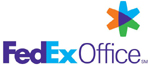 Simply, the way to get a document is to either download a copy here, or buy hardcopies or cds from our FedEx Office DocStore. Documents are listed in the table below in alphabetical order by title. For documents relating to a project underway, see the City Planning, Social Sustainability, or Historic Preservation webpages. For current maps, please use FCMaps, or contact the City's Geographic Information Systems (GIS).
While you can download all these plans for free, you might be surprised on how economical FedEx Office's prices are for a hardcopy, especially when you consider the download times and cost of ink.
Click on the FedEx's logo to jump to our FedEx Office DocStore. There you will be guided through the steps to purchase hardcopies or cds of our documents. You can purchase multiple copies of the same document, or one copy of several documents. Prices vary, corresponding to the particular document's length and color pages. You can even get a high resolution, color PDF of a document on cd for easy storage for $5 per document.
Transit-Oriented Development Parking Study - November 4, 2014


88 pages | 5.78 MB






FREE

Old Town Historic District Design Standards - July, 2014


126 pages | 4.75 MB






FREE

Fort Collins R-D-R, River Downtown Redevelopemtn Zone District - June 3, 2014


70 pages | 3.66 MB




FREE

2008 Buildable Lands Inventory & Capacity Analysis - June 24, 2009


26 pages | 3.5 MB


To download the inventory map, please visit Popular Maps.




FREE

Description: This report contains buildable land capacity information as of December 2008. The report is intended to be informational in nature and not a policy document.
Campus West Community Commercial District Planning Study Report - December 2001


98 pages | 4.5 MB






FREE


$5.51
Description: The bulk of the report explains issues and alternatives explored in the public process between 1999 and 2001. This material is intended to serve as a record of the process, and as reference material in the event of future interest in redevelopment.

The results of the planning process did not warrant adoption as an official subarea plan as originally intended. Instead, the report explains the differing perspectives in the context of a lack of consensus; and also explains redevelopment issues and ideas without recommending City actions to promote redevelopment at this time.

However, the report does recommend a tailored street design for West Elizabeth Street, and explains a possible new street design for Plum Street.
City Plan (comprehensive plan) - February 15, 2011
For more info, visit fcgov.com/planfortcollins




FREE


varies
City Plan Monitoring Project 1997-2007 Indicator Report - February 2009


51 pages | 526k





FREE


$6.89
Description: The City Plan Monitoring Project reports on progress towards achieving the goals of City Plan.
Design Standards and Guidelines for Large Retail Establishment - January 17, 1995


26 pages | 1.6 MB




FREE


$2.66
Description: This document's goal is to encourage development that contributes to Fort Collins as a unique place by reflecting its physical character and adding to it in appropriate ways.
Development Design Standards for the I-25 Corridor - May 2001


54 pages | 648k




FREE


$3.50
Description: The general goal is to create a framework for development that focuses on improving the quality, location, environmental sensitivity, and long-term viability of land uses along I-25.
Downtown & CSU Project Inventory - April 27, 2007


53 pages | 441k




FREE
Downtown Civic Center Master Plan - July 1996


35 pages | 5 MB




FREE
Downtown General Improvement District #1 Capital Improvements Plan - October 25, 2011
32 pages | 4.9 MB
fcgov.com/gid

FREE
Downtown Fort Collins Wayfinding Sign System - December 2009


90 pages | 3 MB




FREE
Downtown Plan - June 1989


178 pages | 4.6 MB




FREE
Downtown River Corridor Implementation Program Summary Report - July 18, 2000


80 pages | 3 MB




FREE


$7.25
Description: The emphasis of the Downtown River Corridor Implementation Program (DRCIP) is on action and implementation. This project, approved by City Council in 2000, identifies and coordinates projects and addresses issues ranging from natural areas to development. This program is also meant to resolve conflicts arising from the more than 20 plans and studies previously developed for this area.

This program does not suggest changes in City Plan or the City's Land Use Code. Instead, this program builds on existing projects and programs, especially City Plan. As spelled-out in City Plan, the visions for the downtown river corridor are of enhancement and restoration of natural river features, an extension of downtown uses and character towards the river landscape, and the integration of cultural and recreational opportunities into the area.

DRCIP consists of two distinct phases. The first phase, which was concluded with the Downtown River Corridor Implementation Program Summary Report, identified priorities, recommended next steps, and provided public outreach. The second phase consists of actual project implementation. Private and public entities are currently implementing various aspects of the Program. One of the more recent and significant efforts has been the work of UniverCity Connections and its task groups.
East Mulberry Corridor Plan - September 2002
fcgov.com/eastmulberrycorridor


FREE


$18.44
Description: An 18-month, collaborative project between Larimer County, the City of Fort Collins, and affected businesses and residents. For more info, please visit fcgov.com/eastmulberrycorridor.
East Side Neighborhood Plan - March 1, 1986


212 pages | 5.4 MB




FREE


$5.27
Description: A plan preserving and enhancing the heritage and vitality of this area.
Fort Collins Design Manual - May 2000
fcgov.com/planning/designmanual.php



FREE


$5.09
Description: This document has frank, easy-to-read examples and explanations of selected key Land Use Code standards. Using graphics and pictures, it explains a whole approach to arranging the parts in land development in a connected, town-like pattern. It is directly cross-referenced with the Land Use Code. For more info, visit fcgov.com/planning/designmanual.php
Downtown Strategic Plan - February 17, 2004, Amended 12-05-06


246 pages | 6.5 MB




FREE

$24.83
Description: Commissioned by the City, DBA, and DDA, the first objective for this plan was to study current conditions and trends. The second was to recommend steps the City and business leaders should take together to protect and enhance the viability and success of Downtown, with emphasis on the next five years.
Fossil Creek Reservoir Area Plan - March 17, 1998


86 pages | 2.9 MB




FREE


$7.40
Description: This plan is a collaboration of careful land use planning between Larimer County, the City of Fort Collins, and citizens. The goal of the plan was to enhance the quality of a highly desirable urban level development area while preserving critical wildlife habitat and maintaining sensitivity to the rights of individuals.

The project was unique in that in that both jurisdictions - while operating under different land use regulations and planning environments - came together and worked through many complex issues and policy decisions, resulting in a jointly adopted plan.

Highlights are a new intergovernmental agreement, a "buffer zone" around the reservoir, and a Transfer of Density Units program which directs growth where it makes sense.
Harmony Corridor Plan - February 7, 2006


101 pages | 4.8 MB




FREE


$4.49
Description: The Harmony Corridor Plan is a response to community-wide issues. The corridor is currently a very healthy and vital segment of our community, and this plan emphasizes the need to take advantage of its assets for our future.
Harmony Corridor Standards & Guidelines - February 7, 2006


73 pages | 6 MB




FREE


$3.71
Description: Published in conjunction with the Harmony Corridor Plan.
I-25 Subarea Plan - August 19, 2003


63 pages | 864k




FREE

$6.19
Description: The subarea plan includes the regional plan's efforts, and then adds more details.
I-25/SH392 Interchange Improvement Plan - April 2, 2008


78 pages | 4.8 MB



Plan Summary
16 pages | 3.5 MB

FREE

$5.27
Intergovernmental Agreements - 1980-2000


34 pages | 792k




FREE

$3.17
Description: A collection of four intergovernmental agreements between city and county.
Land/Building Needs Analysis for Targeted Industries - October 2009


71 pages | 4 MB






FREE
Mountain Vista Subarea Plan - September 15, 2009


136 pages | 3 MB




Plan Summary


8 pages | 6 MB




FREE

varies
Description: This plan represents a community planning process for determining the long range physical form for the northeast quadrant of Fort Collins. The foundation of this planning effort rests with the vision set forth in City Plan -- the 20-year comprehensive plan for the entire city. This plan took City Plan to the next level of detail in establishing a more specific vision & goals, policies, framework plan, and implementation strategies for the northeast area of Fort Collins.
North College Corridor Plan - March 14, 2007


76 pages | 2.4 MB




FREE

$5.48
Description: This element of City Plan provides design and management plans for the North College Avenue Corridor.
North College Infrastucture Funding Plan - April 13, 2010


52 pages | 5.3 MB




FREE
This plan places all of the area's major public infrastructure needs into an overall framework. Its purpose is to guide and support efforts to asse MBle funding for infrastructure projects needed in the North College Avenue area. Its main audience includes the Urban Renewal Authority (URA), the City, developers, property owners, and others with an interest in the area's infrastructure. The plan essentially consists of a list of projects, with priorities and potential funding sources identified and explained.
North College Urban Renewal Plan -

Adopted December 21, 2004




18 pages | 1.3 MB




FREE

$1.33
Description: This plan was prepared for adoption by the City Council in recognition the renewal area requires a coordinated strategy, with financing possibilities, to eliminate blight and prevent the spread of blight, and accomplish the City's development objectives for improving the viability of this area.
Northern Colorado Regional Communities I-25 Corridor Plan - May 2001


56 pages | 1 MB




FREE

$5.72
Description: Because of the significance of this corridor for both residents and travelers throughout the Northern Colorado region, it is important that the communities of the region join together to establish a vision and framework to ensure compatible, coordinated development.
Northern Colorado Separator Study - 1999


66 pages | 18.2 MB




FREE

$17.06
Description: This study documents the results of a cooperative planning effort to maintain community separation in Northern Colorado.
Northside Neighborhoods Plan - January 18, 2005


118 pages | 2.3 MB




FREE

$11.99
Description: In the face of growth and development nearby and with substandard services and utilities in the area, concerned citizens have shared their immediate needs and views about the impacts of continued growth or change.
Northwest Subarea Plan - December 19, 2006


112 pages | 4.5m



Citizen Summary


16 pages | 1.5 MB


FREE

$3.23
Prospect Road Streetscape Program - February 1993


173 pages | 10 MB




FREE

Region Between Fort Collins & Loveland (A Plan for the) - April 1995


57 pages | 4.5 MB




FREE

$11.99
Description: The purpose of this plan is to determine the future character and vision for the area between Fort Collins and Loveland.
Regional Growth Opportunites: Select Industry Clusters in Fort Collins - October 2006


122 pages | 3.4 MB


FREE
Refill Fort Collins - 2006


62 pages | 2.6 MB


FREE
Results of the Visual Preference Survey (City Plan) - October 26, 1995


FREE

$1.90
Description: The Fort Collins Visual Preference Survey (VPS) was a part of our efforts to update our then Comprehensive Plan into the current City Plan.
Redevelopment Policies, Strategies and Future Directions (A Report on) - August 25, 2004


58 pages | 745k


FREE
South College Corridor Plan - March 2009


126 pages | 2.1 MB


FREE

varies
Streetscape Standards - February 26, 2012


82 pages | 2 MB




FREE
Description: The purpose of Streetscape Standards is to ensure that the quality of the streetscape environment, including medians and parkways within the public right-of-way, is attractive, functional and links the public street corridors together through a unified, citywide plan
Trends 2006 - March 2006


76 pages | 1.4 MB




FREE

$6.82
Description: Trends is Fort Collins' compilation of pertinent economic and social data. It is divided into four sections: business, labor and income, development trends, and demographics.
West Central Neighborhoods Plan - March 16, 1999


162 pages | 1.8 MB




FREE

$9.32
Description: These neighborhoods are a composite of several. The general boundaries are: Mulberry on the north, Shields on the east, Drake on the south and Taft Hill on the west.
West Side Neighborhood Plan - July 18, 1989


124 pages | 6.3 MB




FREE

$5.81
Description: A plan preserving and enhancing the heritage and vitality of this area.
Download Instructions:

1. Documents are in PDF format, requiring the free Adobe Acrobat Reader to view or download. So if the reader software is not installed on your computer, click the above link and to install this now.

2. Find the desired document in the table above, and click the PDF icon in the Download column to view a low resolution, web version of the document. (In some cases, the link will take you to a page where the document is divided into sections, for faster viewing.)

Once opened, you can click on the disk icon in the top toolbar, and save the file to your computer, or you can simply print the pages you need.