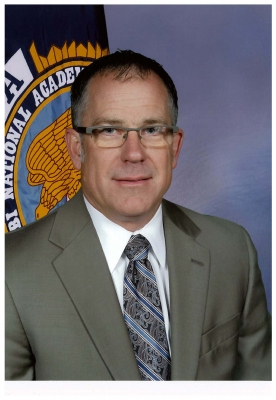 Fort Collins Police Chief John Hutto announced the recent graduation of Captain Jerry Schiager from the Federal Bureau of Investigation (FBI) National Academy in Quantico, VA.
The FBI National Academy is a professional course of study for U.S. and international law enforcement leaders that serves to improve the administration of justice in police departments and agencies at home and abroad and to raise law enforcement standards, knowledge, and cooperation worldwide. Participation is by invitation only, through a nomination process. Expenses are covered by the FBI.
As an FBI National Academy graduate, Captain Schiager joins a select group of the country's law enforcement officers. Schiager, along with 264 other officers, completed the 10-week course at the FBI training facility in Quantico, Virginia. Courses offered include instruction in law, behavioral science, forensic science, understanding terrorism/terrorist mindsets, leadership development, communication, and health/fitness.
The FBI National Academy is dedicated to the improvement of law enforcement standards and has long been a benchmark for professional continuing education. Participants are drawn from every state in the union, from U.S. territories, and from over 150 partner nations. Police officers who attend the Academy return to their communities better prepared to meet criminal challenges.
The overall goal of the Academy is to support, promote, and enhance the personal and professional development of law enforcement leaders by preparing them for complex, dynamic, and contemporary challenges through innovative techniques, facilitating excellence in education and research, and forging partnerships throughout the world.
The academy was created in 1935 with 23 students in the first class. It has grown over the years to the current enrollment of over 1,000 students a year. The FBI National Academy is one of the premier law enforcement academies in the world.