Hiring Process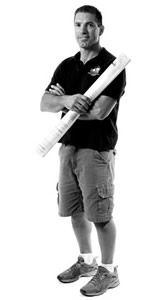 "At Operation Services, we believe a little dedication and effort go a long way in caring for facilities that reflect well on our city."
Bruce Byrne
Building Maintenance Supervisor,
Operation Services
Learn more about the World Class People program »
The City of Fort Collins only accepts applications submitted through our on-line application. We only accept applications and resumes for current openings; the City does not accept unsolicited applications or resumes. Only applications received prior to a job opening's closing date are accepted.
Applications must be filled out completely. Your completed application is a source of information for making selections for interviews. Applicants may be hired or not hired solely on the information provided on the application.
Only applicants with the most suitable background will be contacted by the City regarding an interview or testing. You will generally be notified of your status in the selection process within three to five weeks from the closing date. This timeframe may vary depending upon departmental needs or priorities. If you are not chosen for an interview you will not be contacted; however, you may track the status of any opening by going to http://www.fcgov.com/jobstatus.
All applications submitted to the City of Fort Collins may be public information under the Colorado Open Records Act.
Additional Requirements
testing of job related skills,
successful completion of a physical examination,
verification of your former employment and references,
a thorough background investigation, including any criminal record
appropriate drug testing.
If you are hired for any position, you will be required to present proof of identity and eligibility to work in the United States within 72 hours of your hire date as required by the Immigration Reform and Control Act of 1986. Failure to prove such eligibility will void the offer of employment.
Job Opening Information
Online at fcgov.com/jobs
In the Sunday editions of the Fort Collins Coloradoan newspaper
Jobs are posted for a minimum of five days, generally beginning on Mondays and closing on Fridays.
Public Internet Access
The Poudre River Public Libraries
The Larimer County Workforce Center
The Human Resources Department (located at 215 N. Mason, Fort Collins, CO) also has a computer available in the lobby for customers to apply on-line.