Definitions of Positions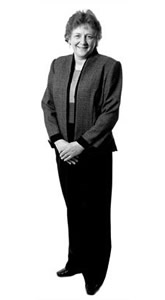 "I think all City employees are world-class."
Deetta Carr
Water Utility Consultant/Purchasing Coordinator,
Utilities
Learn more about the World Class People program »
Classified Position:

A classified position is an authorized, budgeted position included in the City's Pay Plan and Budget. A classified position may be full-time or part-time. The City provides a comprehensive benefit package to full and part-time classified employees, however, the benefit package for part-time classified employees is prorated based on scheduled work hours. All employees in classified positions who have completed their initial period of introductory status may be terminated only for cause.

Police CBU:

All full time sworn police officers maintaining the rank of Lieutenant and below of the Police Department of the City of Fort Collins, and Community Service Officers and Dispatchers equivalent to the rank of Lieutenant or below. Employees covered by the collective bargaining unit are eligible for benefits as defined by the collective bargaining agreement.

Unclassified Management:

An unclassified management position is an authorized, budgeted position included in the City's Pay Plan and Budget. Such positions may be full-time or part-time. Unclassified management positions include: Service Area Directors; Service Unit Directors; Department Heads; and other positions as designated by the City Manager. Unclassified management employees are eligible for a specific City-sponsored benefits package.

Contractual:

Contractual positions supplement the City's regular work force for special projects of a limited duration, projects funded by grants, budgeted internships, or as temporary replacements for other categories of employees. Employees in contractual positions may work full-time or part-time.. All contractual employees are eligible to participate in certain City-sponsored benefits according to the specific terms of their contracts but are ineligible to participate in City-sponsored pension, retirement and deferred compensation plans.

Hourly with Benefits:

Hourly with benefits positions are positions where the employee is regularly scheduled to work 30 or more hours per workweek for 26 weeks or more in any 12-month period. Employees in hourly with benefits positions are eligible to accrue personal leave (not to exceed 40 hours in a 12-month period) and are eligible for health insurance coverage at the employee's expense, and holiday pay under certain circumstances. However, they are not eligible for any other City-sponsored benefits.

Hourly with No Benefits Positions:

Hourly with no benefits positions are those positions where employees work sporadically throughout the year on-call or as-needed, usually for fewer than 30 hours per week and less than six months out of the year: or are regularly scheduled to work less than 30 hours per week. Employees in hourly positions are not eligible for City-sponsored benefits such as paid vacation and sick leave, health insurance, pension and deferred compensation plans, and the like.

Employees in hourly with no benefits positions, however, are eligible for benefits required by law, such as Social Security and workers' compensation.
*CBU: Collective Bargaining Unit