Fort Collins, Colorado - Where renewal is a way of life.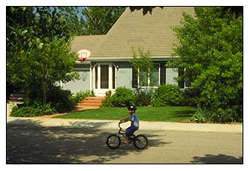 General Population Characteristics
Fort Collins encompasses 55.58 square miles (2009) of area and has a total of 492 street miles (2006).
The current estimated number of housing units in Fort Collins as of July, 2010 (2010 Census) is 60,503.
Fort Collins has a population of 143,986 (2010 Census).
The average annual population growth rate is 1.9 percent (2010 Census).
Median age is 27.9 years old (US Census 2009).
Median household income is $77,700 (February 2012, US Department of Housing and Urban Development).
Approximately 49.4% of the population has completed four or more years of college (2009).