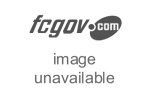 Topics: 2015 Electric Rates; Periodic Reviews of Boards & Commissions; Allocation of CDBG Funds for Affordable Housing; Second Reading of the 2015-2016 City Budget; Train Horn Noise Waiver Petition; Parking in the Transit-Oriented Development (TOD) Overlay Zone; Electric Service Connection Fees; Postponement of the Street Lighting as Payment in Lieu of Taxes; Fixing the Mill Levy for the GID No. 1; Fixing the Mill Levy for Skyview South GID No. 15.; & Appropriation for the Foothills Mall Redevelopment Project for Expenditures Incurred.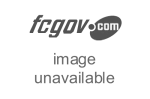 You can now watch Cable 14 LIVE on most Apple, Android and modern Blackberry phones and tablets - no app or plugin required! Give it a try today.
View public service announcements and City-produced programs. There may not be any cute baby animal videos, but you'll learn a lot about our community!
Daily Cable Schedule