NOTICE:
This newsletter was originally sent on Feb 4, 2010.
A Mid-Winter Night's Dream


Tonight, February 4th - A Mid-Winter Night's Dream - A Cycling Social - 6:00pm at the Agave Room at the Rio Grande Mexican Restaurant. Movies, Summer Treats, and interview with Fort Collins' very own 2009 National Road Champion Meredith Miller. Check out YGR to view flyer. Presented by Your Group Ride and the Rio Grande.

~ Feb 10th - Bike Lunch Talk - 12:00pm - 1:00pm - New Location! Become Fit (1611 S. College Ave - Suite 2A) Bring a lunch and join us while we talk about the 2010 Bike Map and the Ride Guide of Northern Colorado. FC Bikes would like to hear your ideas on how to make them great.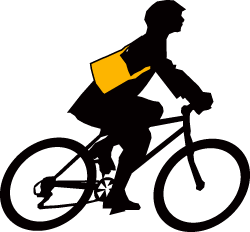 To Unsubscribe to Momentum E-News - please reply to this e-news letter or send an e-mail to
FC Bikes