NOTICE:
This newsletter was originally sent on Aug 27, 2009.
Tour de Fat and Stuart Culp Benefit This Weekend

~ Tour de Fat
- This Saturday - Cruiser ride deaprts at 10:00am. 11:00am - 4:00pm Festivities at New Belgium Brewing (500 Linden St.) Saturday's event marks the 10th annual Tour de Fat in Fort Collins. While this event is a lot of fun, bicyclists should do their part to make the event safe and respectful for everyone. There's a few things we can all do to make sure the Tour de Fat event comes again next year:
Please be respectful to the surrounding neighborhoods during the bike ride and during festivities at NBB

DO NOT bring alcohol on the Bike Ride.

During the Ride, please stay on the right side of the road and help keep the parade moving.

Stay hydrated. Be sure you and your friends drink plenty of water and eat food.

Moderate yourself - Bicycling is not so pretty when you've had too much too drink. Don't endanger yourself or others.

No Dogs Allowed. This event won't be much fun for them anyway.

Have good clean fun and get creative with your costumes!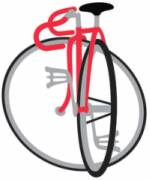 ~
Stuart Culp Spin-a-thon/Sports
Yoga
Benefit
- This Sunday at
Become Fit
spinning/sports yoga studio, 1611 S. College Ave, Ste 2A on the corner of Prospect/College Ave.
Participate in this fun calorie burning event to raise money for Stuart Culp & family. Register as an individual or teams of 2, 4 or 6 people. Participants get treated to a
Cocktail Party
at
El Monte Bar
and Grill following the event.
For info: c
all Leah or Kim at become fit for details - 482-3868.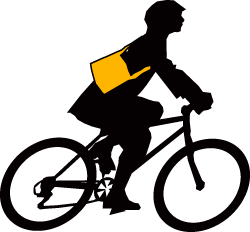 To Unsubscribe to Momentum E-News - please reply to this e-news letter or send an e-mail to
FC Bikes