NOTICE:
This newsletter was originally sent on Jun 2, 2010.

The month of June kicks off Bike Summer Fort Collins! FC Bikes
is hosting a plethora of bicycling activities through out the summer months that celebrate our local bicycle culture.
Learn more >> about Bike Summer Fort Collins!
~ Saturday, June 5th - Rist Canyon Hill Climb -
The third annual Rist Canyon Hill Climb returns to the roads of Larimer County this Saturday. The one-day, 28-mile event will start in Massonville, Colorado and take riders around Horsetooth Reservoir through the town of Bellview and finish at the top of Rist Canyon. For race information and registration, please visit
fccyclingfest.com
~ Sunday, June 6th - The Fossil Creek Family Bike Fair at Fossil Creek Park's Oval pavilion (5821 S. Lemay) includes bike rides, bike demos from local bike shops, bike education and information booths, FREE helmet giveaways, music, and food. Children can also practice and learn safe bicycling skills on the traffic skills course and participate in bike decorating and the children's bike parade. Help us grow a safe bicycle culture in south Fort Collins! View event poster >>

~ June 7-11th - Bike Camp (Bikes Improve Kids Experiences) - There are a number of the spaces available for the 1st session of Bike Camp. Children 8-12 years of age will learn bicycle safety, rules of the road, bike maintenance, and more. To register, please visit The Recreator.

~ Monday, June 7th - Co-Pilots Tandem Ride
- New World Sports is hosting the third co-pilots ride of the season. This cool program enables people with low or no vision to enjoy bicycle riding through out Fort Collins on tandem bikes. Check out the
New World Sports
website for more information or check out.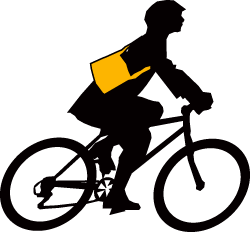 To Unsubscribe to Momentum E-News - please reply to this e-news letter or send an e-mail to
FC Bikes