WHAT IS NATURE IN THE CITY?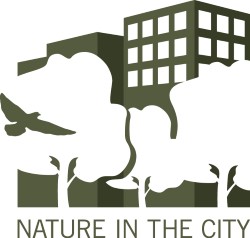 According to the 2010 U.S. Census, almost 80% of people living in the United States live in an urban setting. That means now, more than ever, people are experiencing nature in an urban environment.
As our community transitions from a suburban to urban city and densities increase, informal natural areas and features within the urban core are threatened unless we take action to ensure these areas are either preserved or created.
This effort will develop a Nature in the City Strategic Plan to ensure that every citizen has access to nature. The Strategic Plan will include design guidelines, policies, and actions designed to achieve this goal. An interdisciplinary team has been formed between the City and Colorado State University to address three main objectives:
Ensure every resident is within a 10-minute walk to nature,
Have natural spaces that provide diverse social and ecological opportunities, and
Continue to shift the landscape aesthetic from lawns to more diverse landscapes that support healthy environments for all species.
TIMELINE / WHEN IS THIS HAPPENING?
Nature in the City is a 15-month project that began in January 2014 and is set to be complete in March 2015 in three phases:
Phase One

- The first year of the project is primarily devoted to data collection and analysis to assess our existing assets/gaps of Nature in the City from a triple bottom line perspective.

Phase Two

- In August of 2014 the team will begin to work on developing a strategic plan.

Phase Three

- To finish the project, initial implementation will start in December 2014 and last through March 2015.
UPCOMING EVENTS
Extensive outreach will be performed for this project including open houses, workshops, interactive maps and more!
March 26, 2014 - Visioning Workshop
On March 26 from 6-9 p.m. in the Columbine Room at the Lincoln Center, Nature in the City will be part of a Community Issues Forum. This workshop will be a chance to learn more about the project vision, provide your feedback on where you access nature near your home or office, and better understand what you value in urban nature.
CONTACT
For questions, comments and more information on this project, please contact:
Lindsay Ex, Project Manager | 970-224-6143 |
Kate Rentschlar | Environmental Planning Technician | 970-224-6086 |
PROJECT PARTNERS
City of Fort Collins Natural Areas
City of Fort Collins Parks
City of Fort Collins Stormwater
Colorado State University Conservation Development Global Challenges Research Team
CSU Landscape Architecture Program